WCFJ Transmitter Site
Chicago, IL
November, 1999
We performed the plowing at this site for station engineer Mike McCarthy. Mike's crew completed the brazing and actual site construction. This site is an 8 tower directional rebuilt by MRE (Mike's business). Previous owners had allowed the site to deteriorate to the point that Mike had to literally demolish all of the old towers and buildings and start over. New Pirod towers were installed and connected to Kintronics built phasing equipment. AGS built the ground system using over 100,000 feet of wire.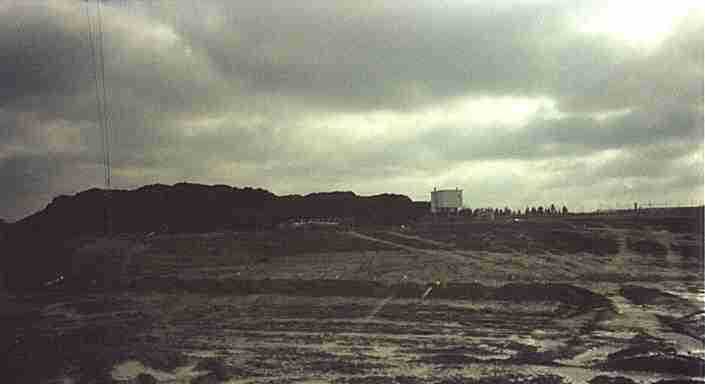 If this picture makes you think that the day was miserable and cold... It is accurate.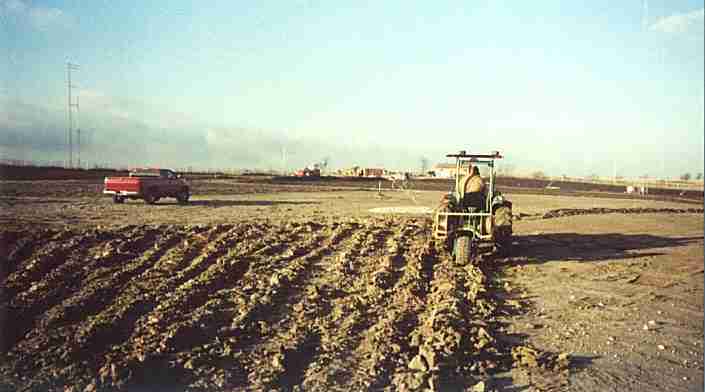 This image is looking basically west from a tower on the eastern edge of the property. The section of radials that we were plowing here ended at the trench visible just in front of the tractor. Radials from a tower to the right of the picture intersect at the trench.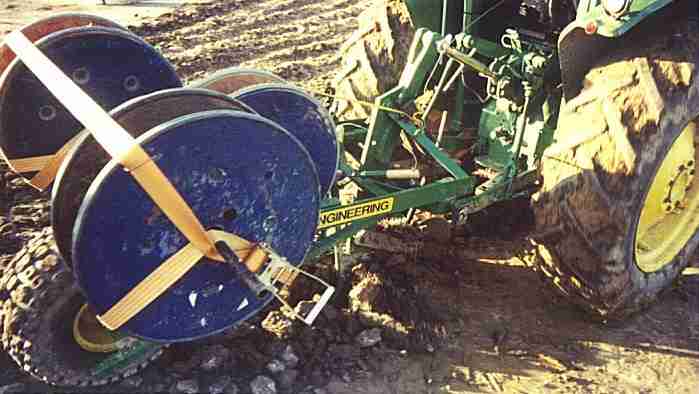 The extra reels of wire tied across the back of the plow had to be added due the the extreme hardness of the ground. The site had been graded and cut down into gray clay that was just short of limestone. We had to locate a special vibrating plow to break through the soil on one tower.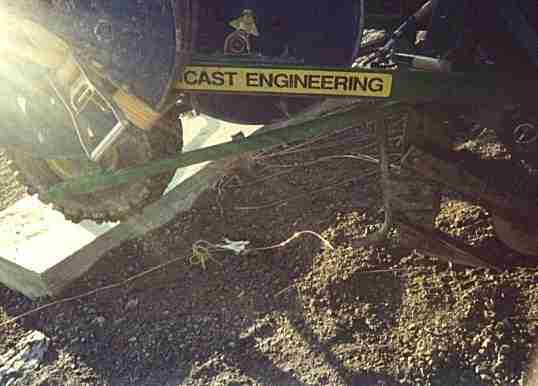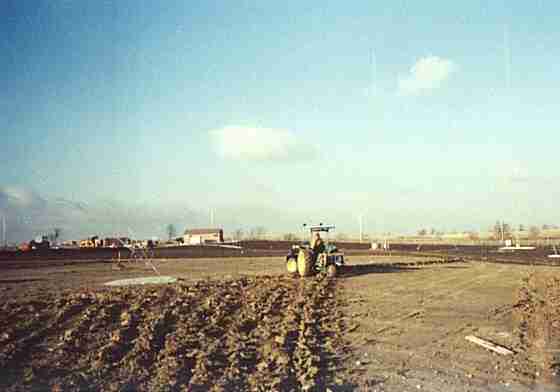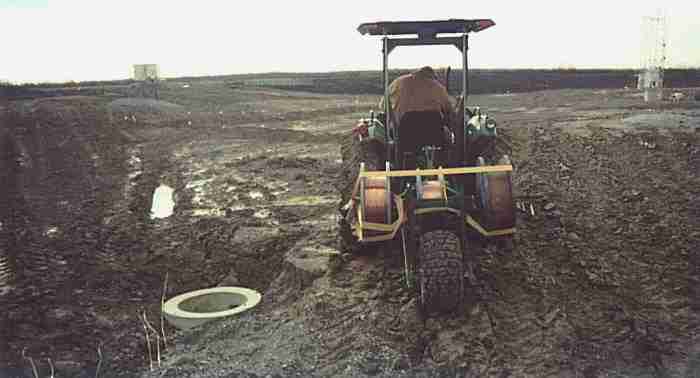 A large amount of site work had not been completed when we arrived (as scheduled) to start plowing. We suffered numerous delays and wasted a lot of time working around tower crews, excavators and open ditches. Here is an open wiring vault that I had just finished back filling around.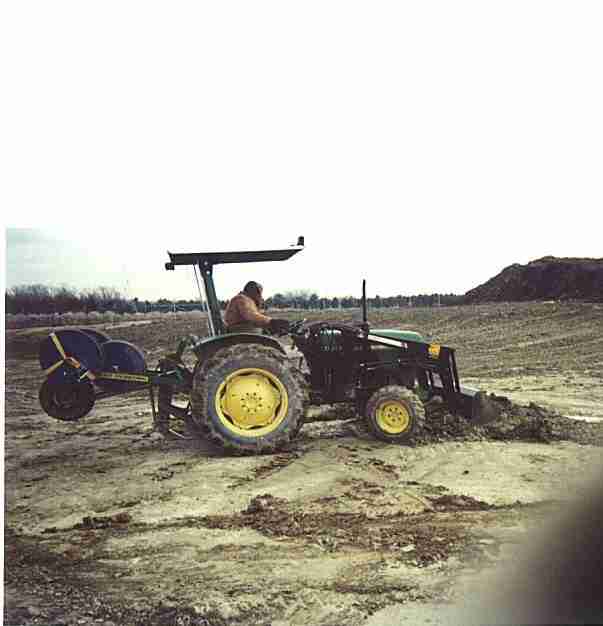 Back filling trenches left by other contractors.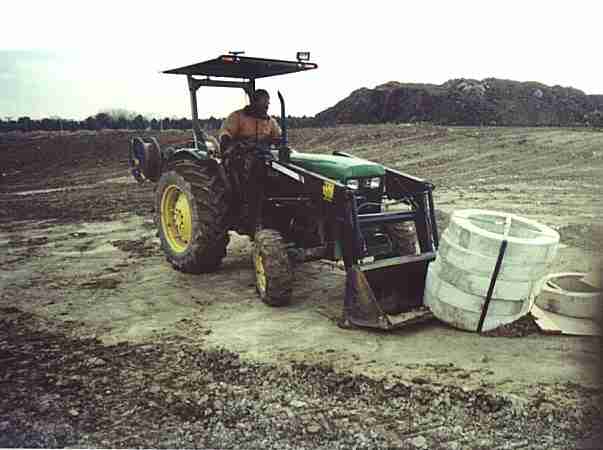 Moving concrete vault extensions left by other contractors.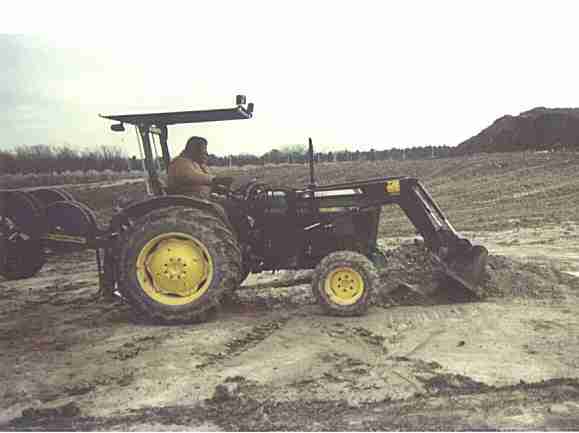 Moving a pile of dirt left by...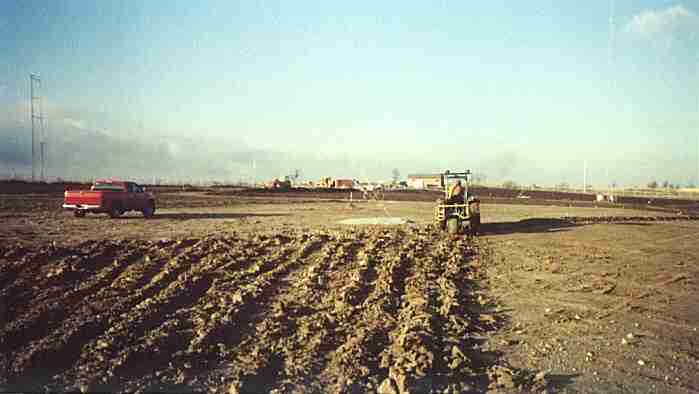 Finally back to plowing.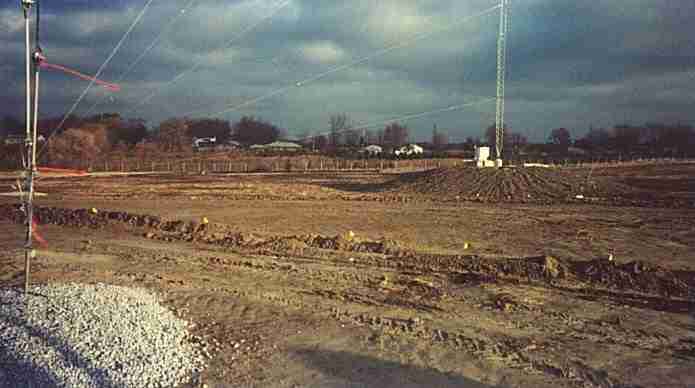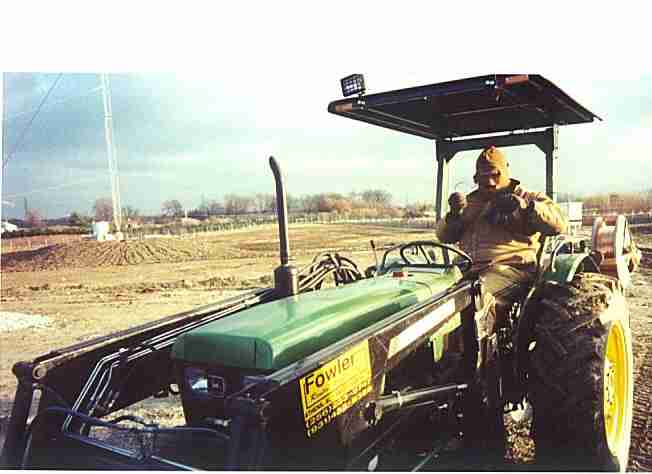 Me getting ready to start another days work... putting the headset and radio on.